The Cleveland Cavaliers won again versus the Boston Celtics Saturday night; here's three things that stood out.
The Cleveland Cavaliers have started off pretty well, as they've won their first two preseason games. Both of those have come against the Boston Celtics, and in both games, Cleveland was definitely the better team. Now, it's preseason, but this is something to build on.
Wins are never a terrible thing, and the Cavs took down the C's 113-102. It was hard to consider it a completely resounding victory, considering Kevin Love, Tristan Thompson, Kyle Korver and George Hill sat for Cleveland, and Kyrie Irving and Gordon Hayward sat for Boston.
That's fine, though. The Cavaliers controlled the game from start to finish, and made it difficult for the Celtics most of the night. In terms of the first takeaway, it's clear that the backup bigs can provide a big lift.
Takeaway #1: The backup bigs could be the x-factor this season
Cleveland will have a number of contributors at the 4 and 5 positions. Obviously, the offense runs through Kevin Love at the 4 spot, and Tristan Thompson should be better this year as he's healthier.
Larry Nance Jr. will be starting when Cleveland is matched up against more skilled and less physical centers, and he has a clear role in Cleveland's rotation. The real boost could come from Ante Zizic, Sam Dekker and at times Billy Preston when they play significant minutes in games.
As a traditional center that is not always a tremendous fit in today's switching league, Zizic's playing time will be matchup-dependent. That being said, when he is in games, he can be a big threat on the offensive end.
With his combination of size carving out space and ever-improving skill when it comes to rolling and in the post, Zizic is always going to be efficient in his minutes.
Even with it being a preseason game, the Celtics are a great defensive team, and Zizic had a game-high 20 points on 7-of-8 shooting and was 6-of-6 from the foul line in 22 minutes. He also had four offensive rebounds and had a plus-minus of +5.
If there are opposing backup 5's that are predominantly rolling threats or if Nance or Thompson are banged up, giving Zizic some time in meaningful action is a good move this year.
Dekker is a player that probably won't be nearly as efficient or consistent as Zizic, but he's a good athlete that can make splash plays and get Cleveland momentum. He bounced back from a pedestrian at best performance Tuesday night to having a good outing Saturday night.
Dekker had seven points on 3-of-7 shooting, five rebounds and a steal in 19 minutes; he ended the night being a +12 with the starting unit alongside Nance.
This play was pretty nice, too. Down goes Tatum! Down goes Tatum!
Preston will have impact on the game when he gets more comfortable. He had five points on 2-of-8 shooting and five rebounds in 21 minutes, but he's just getting his NBA feet wet.
He'll be fine, and Love is a good mentor for the youngster considering both of their games' are predicated on perimeter shooting. When Preston gets more chemistry playing with Jordan Clarkson and Collin Sexton, he'll get more open shots.
When you factor in what Cleveland will usually get from Clarkson, Sexton, Hill, Kyle Korver and David Nwaba, a couple other bigs making things happen could go a long way.
The second takeaway was clear: Cedi Osman is the best passer on this team.
Takeaway #2: Osman is Cleveland's best passer
Osman is going to have his share of pick-and-roll ball-handling opportunities. The Cavaliers need to give the second-year man the ball and let him work.
He's their most creative playmaker and has a knack for finding angles to execute pinpoint entry passes. That's been on display in the first two preseason games, and he had four assists with no turnovers on Saturday night.
This wasn't registered as an assist, but this hockey assist by Osman made this Sexton three-point happen. He'll do this type of thing on a nightly basis, which bodes well for the Cavaliers.
With a year-plus of mentoring by LeBron James, Osman will only get better and better as a passer both in halfcourt situations and in transition. At 6-foot-8, it helps for Osman to be able to deliver passes over defenders and survey the defense potentially better than other Cleveland playmaking ball-handlers.
It's very, very early, but Osman leads Cleveland with an assist rate of 36.4 percent, per NBA.com. He also has a turnover rate of just 3.7 percent. Those marks aren't sustainable, but it's a glimpse of how effective Osman can be in terms of getting his teammates the ball in their sweet spots on time.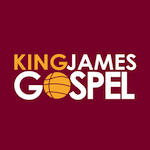 Want your voice heard? Join the King James Gospel team!
This year, the Osman passing highlight will be fun to watch.
The third takeaway is Cleveland is trying to wear teams out.
Takeaway #3: Conditioning will be crucial in getting wins
The Cavaliers are going to push the pace whenever they can, and that's been evident with the regular rotation players other than Tristan Thompson. Cleveland had 20 points off turnovers in this one, and had 13 fastbreak points.
If they can keep up near that clip, they'll be in good shape in a lot of games. With head coach Tyronn Lue probably having a bigger number of players seeing significant time this year,  pushing it will be a good approach.
Hill, Lue and others have touched on how the Cavs want to wear teams out by pushing it as much as possible. Hill stressed that Cleveland needs to be in proper shape to play up-tempo, per Fox Sports Ohio.
They appear to be in that kind of shape, and this last game epitomized that pushing pace philosophy. I would also think as the season goes on, Cleveland will get more versatile in both their transition offense and when operating in modified/slow breaks with trailing bigs.
Clarkson had 12 points on 4-of-8 shooting, and Isaiah Taylor had eight points on 3-of-7 shooting but seemed much more comfortable.
It's unclear how much Taylor will play, but Sexton, Clarkson, Osman, Rodney Hood and Taylor all fit in perfectly when it comes to increased pace wearing out opponents.
All of those guys can race down the court and create easier scoring chances. In addition, the Cavaliers' defensive pressure increasing should force more turnovers as the year progresses. So far, so good, Cavs.