The Cleveland Cavaliers have a decent chance to land a top-three pick in the 2019 NBA Draft, but if they don't get that coveted first or second overall pick, they should be ready to look at Duke's Cam Reddish.
With the Cleveland Cavaliers having just one less win than some of the other basement-dwelling teams in the NBA, there's a decent chance that the team doesn't land a top-three pick. Most teams, if not all, have narrowed down their final decision with who to take with the first pick, that being Duke's R.J. Barrett and Zion Williamson. Of course, whoever doesn't go with the top selection will probably go second overall.
That third pick is a tad bit tricky, with names such as Kevin Porter Jr., Bol Bol, and Ja Morant taking some precedence over others.
But that 4-8 range leaves a bunch of intrigue and mystery as to who should be a franchise's next drafted player they hope can become a cornerstone piece. I detailed earlier this week about the prospect of Gonzaga junior Rui Hachimura, whose smooth level of play and maturity on the court makes him a desirable player to want on your team.
Let's chat about Duke's Cam Reddish for a moment, however.
Reddish, who came to Duke as the third-ranked high school prospect according to ESPN, is known as a pure shooter. While Williamson presents a hype factor around his physical abilities and Barrett is an all-around player, Reddish is the best scorer of the bunch once he's hitting his shots.
The issue is Reddish hasn't quite found his shooting stroke for the Blue Devils.
After fifteen games for Duke, the 19-year old is posting just 13.3 points per game on 38.2 percent shooting. Opportunities to score are there in terms of shot attempts, as Reddish is averaging just 1.1 shots less than Williamson (12.4) with 11.3 per game, per Sports Reference. That's good enough for third on the team, as it should be for a player whose main mission is to find buckets.
However, the pace and flow of the game don't do Reddish any favors. The Blue Devils like to get out and run a lot of the time, which leads to a lot more transition layups or highlight-reel dunks for Duke's other two top prospects. That leaves Reddish trying to find his rhythm in a very rapid style of play.
There have been moments of shine for Reddish, most recently in the Blue Devils' victory over then-thirteenth-ranked Florida State. It was a complete game for the freshman, who finished with 23 points on 6-for-15 shooting in 32 minutes of play.
The Blue Devils were without Zion Williamson for most of that game after he exited with an eye injury earlier on. In his absence, Reddish stepped up and possibly found his shooting rhythm once again.
After freshman point guard Tre Jones left Duke's game on Monday with a shoulder injury, most will wonder how Reddish will look if Jones is out for even a game or two, which is what it looks like the case may be. Barrett has yet to put his passing abilities on display and Reddish hasn't had much time play off-the-dribble. Even if the sample size is small, both could help their draft stock if they bounce off of each other's strengths.
With the NBA evolving into the land of three-point shooting, Reddish has a great shot to land in the top ten or even top five of this upcoming draft class.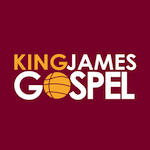 Want your voice heard? Join the King James Gospel team!
He takes about seven perimeter shots per contest and that's going to be appealing to a bunch of teams come this June. But they have to fall sooner rather than later or the attempted shots won't matter. Until they do start to connect, the Cavaliers should cautiously keep an eye on Reddish moving forward.