Kevin Love is currently the franchise player on the Cleveland Cavaliers, but either Collin Sexton or Cedi Osman could get the torch passed to them in the near future.
The Cleveland Cavaliers are going through changes. Kevin Love is still one of the premier power forwards in the NBA, and for at least a few years, he'll be the focal point of the Cleveland offense. Love is 30, though, and he's not getting any younger. That's where Collin Sexton and Cedi Osman enter the equation.
It's clear that Love's going to be the center of the Cleveland universe now as the first option offensively, but Sexton and Osman project to be the other two primary playmakers for the near future. Both players are really young, and they're hungry competitors that have a world of potential.
So why is this a topic of discussion at the moment? It goes back to the Kyrie Irving-Cavaliers situation. Irving expressed that he wasn't the face of the franchise in a recent interview.
This is what he had to say, per Masslive.com's Tom Westerholm.
"I wasn't the face of the franchise," Irving said, when asked about his experience as the main player in Cleveland his rookie season. "They made that very clear. I was just a great piece in Cleveland, which I gratefully accepted. …

"I was just a great piece, a great piece. They weren't giving me the keys to the franchise. They weren't. I was too young, man. I didn't deserve them. But after a while I felt like I earned it, and I took of a lot of that responsibility on myself. Still wasn't ready to do it, but learned a lot from that point to be at this position now."
The Cavs seemed to have a good situation with LeBron James eventually taking Irving under his wing, but it just wasn't eventually the case. So now with Love as the clear number one on Cleveland right now, he needs to ensure that Sexton and Osman both are ready to take the franchise torch.
Both are capable of doing so. Let's start with Sexton.
Sexton, the Cavaliers' eighth overall pick in the 2018 NBA Draft, jumps off the TV screen. His speed in transition and in the halfcourt is something the Cavs haven't had in years in the backcourt, and he's had a good preseason.
Sexton has averaged 10.3 points per game on a 50.0 percent effective field goal rate. He's gotten to his spots well in two of the three games, and he projects as a solid defender against opposing guards. He's going to some rookie turnovers, but he'll continue to get better as a passer, and with his work ethic and determination to be great, he can eventually be a leader on the Cavaliers, too.
It appears that Sexton is taking mentorship well from guards George Hill and J.R. Smith, and that's a good sign for a young high draft pick. For a young player, he always seems to be locked in, and he's never afraid to make a play in crunch time, as we've seen in his time in the Las Vegas Summer League and in Cleveland's preseason action.
Plus, it's a tiny sample size,  but Sexton has shown an efficient three-point jumper, as he's shot 57.1 percent on those in the preseason. Due to draft scouting reports and how it will lead to defenders laying off him to protect against drives, Sexton has "tweaked his shooting motion," per Cleveland.com's Chris Fedor.
Sexton's a player that fits all of what head coach Tyronn Lue wants to do: he can push the pace at every opportunity, he can make plays for himself and others and he's a determined individual that is going to accept whatever challenge that is placed in front of him and attack it head-on.
Osman is the other player that sticks out as the potential face of the franchise.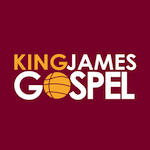 Want your voice heard? Join the King James Gospel team!
He had flashes in his rookie season last year as a 3-and-D player mostly, but Osman projects as much more than that. He has a great feel for the game on both ends of the floor, and despite being his teammate for only one season, Osman has developed a great relationship with the aforementioned James.
That's telling in itself.
Osman averaged 20.0 points, 8.0 rebounds, 4.5 assists and 2.5 steals in 31.5 minutes per game in Summer League, and he's had a good preseason, too. Osman is a player that has pushed the pace really well, and he's looked like the best playmaker on the roster.
Osman is a smooth operator in pick-and-rolls, and as was mentioned recently by us here at KJG, his vision is better than the other perimeter players on the Cavs with his combination of basketball IQ and 6-foot-8 height. Osman is currently second on Cleveland in assists per game in preseason play, and I would expect him to lead Cleveland in that category this year.
When you combine Osman's size at a sturdy 216 pounds, his explosive quickness getting into the paint in PnR, and his ever-improving jumper, he's only going to get better with more usage. Osman is a player that can seamlessly switch 1-3 (and play some small-ball 4 on both ends), and like Sexton, he embodies the "team-first" mentality.
Osman's best highlights might even be his past celebrations with LeBron. Osman's enthusiasm for the game is infectiousness, and nobody will forget Sexton's Summer League flexing mid-game.
Both are ready for this opportunity in the near future. Osman's been playing professional basketball since he was 14, and Sexton is a stone-cold competitor that is going to do whatever it takes to win.