The Cleveland Cavaliers got productive play out of Dwyane Wade last season in his short stint, and he reportedly did not want to be traded by Cleveland, as he was at last year's NBA trade deadline.
The Cleveland Cavaliers got unselfish play out of veteran Dwyane Wade when he was with the team in the 2017-18 season. He's going to be a Hall of Famer, and Wade reportedly volunteered to come off the bench last season after just a few starts. That move worked out well for the Cavs, but due to Cleveland reshaping their roster at last year's trade deadline, Wade was reportedly traded to the Miami Heat for a future second-round pick. Recently, it was reported by The Athletic's Joe Vardon (subscription required) that "Wade didn't want to be traded out of Cleveland."
The reason, as Vardon highlighted, was that "Wade wanted to go back to the finals."
More from King James Gospel
Wade has won three rings as a member of the Heat, and two with his buddy, LeBron James. Wade agreed to go to Cleveland on a veteran minimum deal because of the possibility to get another ring with James, who Wade knew wanted change soon.
As Wade said (per Vardon), "I knew his ultimate goal was to be in Los Angeles," (as in James signing in free agency the following summer with the Lakers).
The Cavs needed to make their drastic roster changes they did at last year's trade deadline, in which they brought in solid pieces in George Hill, Jordan Clarkson, Rodney Hood and Larry Nance Jr.
Getting rid of players such as Isaiah Thomas, Iman Shumpert, and Jae Crowder was also much-needed for Cleveland, even though trading Channing Frye (who is now back with the Cleveland Cavaliers this season) and Wade hurt the team some.
Overall, I understood why Cleveland traded Wade. His role with Clarkson, Hill, Hood and J.R. Smith on the perimeter in the rotation wouldn't be clear, and with Wade needing the ball in his hands to be productive on the floor, it was understandable.
Wade was pretty solid for the Cavs, though, as he posted 11.2 points on 45.5 percent shooting, along with 3.9 rebounds and 3.5 assists in 23.2 minutes per game in 46 appearances. He was very effective operating as the ball-handler in pick-and-rolls, and Wade had nice chemistry with Kyle Korver in his short time in Cleveland.
Wade's team defense was good as well, as he had 1.4 steals and 1.1 blocks per 36 minutes, per Basketball Reference.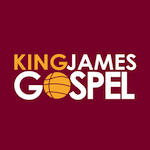 Want your voice heard? Join the King James Gospel team!
It makes sense why Cleveland traded Wade, but given how unproductive Clarkson and Hood were in the postseason last year to support James on the perimeter, one can only wonder if Wade's experience and veteran reliability on both ends in the postseason could have helped against teams like the Boston Celtics and especially Golden State Warriors.