The Cleveland Cavaliers have had awful luck with maintaining health on their roster this season. To make matters worse, they've had to adapt to not having their starting shooting guard.
Rodney Hood went down two games ago against the Toronto Raptors, only playing eighteen minutes due to what was later revealed to be left Achilles soreness. Hood posted just six points, two assists, and a steal on two-of-four shooting. The injury hurt the Cleveland Cavaliers in that contest, for sure. But the bigger picture is what's concerning for the team and coaching staff.
That bigger picture would be the confusing state of the guard situation. Who's going to take Hood's minutes and, more importantly, add anything close to the production he was giving Cleveland?
On top of Hood's injury, David Nwaba exited in that same game with an ankle injury. While he was able to rejoin his teammates on the court since it seems like his level of productivity has been down. He tallied just seven points and three rebounds in 21 minutes of action off the bench against Chicago on Sunday.
So while Nwaba continues to return to full strength and Hood heals up, who will answer the call in their absence? Nwaba was receiving some starts here and there and would've been the ideal replacement for the time being. Obviously, his setback ruins that plan.
Jordan Clarkson is comfortable in his role right off the bench and has thrived in it. Clarkson has averaged 16.9 points, 3.4 rebounds, and 2.2 assists in just over 26 minutes of playing time. It would make zero sense to move him into Hood's role for the time being and disrupt his groove in arguably his best stretch as a professional. Moving him would not be a wise decision for the Cavaliers, as it would also take away one of their only reliable second-unit options.
Matthew Dellavedova is another guy who very well could be slotted in the two-spot. But yet again, it creates a dilemma in that bench group. Dellavedova has improved the play of everyone around him in that collection of players due to being such a pass-friendly veteran. He would be taking a smaller role in the starting lineup and have a lesser chance of success next to Collin Sexton, as the rookie is trying to find his footing and round out the rougher edges of his game. Taking the ball out of his hand is not how you do that.
More from King James Gospel
Guys like Jaron Blossomgame and Jalen Jones have received more time in the wake of the injuries. Could one of those two be a temporary fix and impress the organization in the process, despite being unconventional at the position because of their builds?
Blossomgame's shown some progress, dropping fifteen points mostly from the perimeter in the loss to Charlotte last week. The size and versatility on the offensive end make the 28-year old an intriguing prospect and he's shown flashes of that here and there.
But inconsistency in the minutes he receives along with his overall game puts doubt in the Cavaliers' heads on whether or not he can handle more than the handful of allotted time he already receives.
Jones is a mystery. He's seeing seven minutes on the floor and prior to Sunday's game against Chicago hadn't played since December 12th. Head coach Larry Drew's current rotations don't look to have any plans for Jones to see any major time.
On December 8th against the Washington Wizards, Jones played fourteen minutes and scored twelve points in the double-digit win. But since then, he's been glued to the bench.
Once you break it all down, Alec Burks is the only logical choice. Burks had started five-straight games in the middle portion of this month alongside his former Jazz teammate Hood but was an afterthought in terms of importance.
The points category saw a two-point increase but the numbers across the board were slightly better when he ran out there amongst the starting five. Giving him Hood's role may allow him to showcase his game a little better with fewer restrictions on what he can and can't do.
For Cleveland, it's a win-win. They can't ignore the fact they will be lacking in the backcourt or it will hurt Sexton's development. Throwing in Burks gives him a serviceable running mate and also gives other teams a chance to scout him for trade purposes.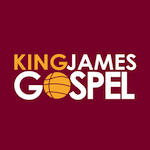 Want your voice heard? Join the King James Gospel team!
If it doesn't work out, they can switch it up and try something different. Being a destined lottery team takes away most of the pressure of winning now and getting it right, meaning the Cavaliers should hit some bumps on the way to their franchise revival.