With the start of the NBA season, every team revealed their motto and accompanying hashtag. For the Cleveland Cavaliers, it is #BeTheFight.
In the past, we've seen the Cavs use hashtags like #ALLin as they tried to #DefendTheLand, but this year we have a brand new tone; one that isn't about winning.
With "Be The Fight," the Cavs are in a sense saying they know they won't be fighting for a championship, but that they will still fight. They're going to embrace the scrappy, gritty, rustbelt attitude Cleveland is known for and that teams of the past few years lacked. They are going to play hard and compete every night, even if the results won't be there.
For a team with a lot of young players, including 2018 eighth overall pick Collin Sexton, second-year man in Cedi Osman who's flashed, and last year's additions of Larry Nance Jr. and Rodney Hood, this season will be about growth.
This Cavaliers team most likely will lose a lot of games; they've done just that in their first three to begin the year. The way they fight and compete to stay in games will be a good metric to judge this squad.
This Cavs team can't roll out of bed and beat 75 percent of the teams in the NBA like the teams with LeBron James of the past 4 years. This is a team that will need to play hard every night and every possession to stay in games. Their fighting spirit, not talent, needs to be their calling card if they want to remain competitive and hopefully win some games.
There can be no off-nights, no sleepwalking, and no plays off. This team needs to bring the fight, and that slogan perfectly encapsulates the spirit of the Cleveland Cavaliers.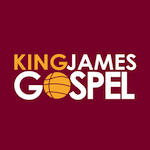 Want your voice heard? Join the King James Gospel team!
They'll need all the intangibles they can get, because clearly the tangibles aren't going to be the best in the league post-James for the Cleveland Cavaliers.