What we've heard all along from the Cleveland Cavaliers is that Collin Sexton is going to compete with the best of them, and that was reiterated in his first NBA game.
The Cleveland Cavaliers are going to need other players to contribute in a big way around Kevin Love. As the season progresses, the core playmakers will likely be Cedi Osman, Rodney Hood, Collin Sexton and Larry Nance Jr. Sexton, the rookie first-round pick, is a guy that fans will love in Cleveland from the start.
In last night's preseason opener against the Boston Celtics, the rook showed us why the Cavaliers drafted him with the eighth overall pick. He had 15 points on 5-of-11 from the field, and what is always most impressive to me in watching him is his killer instinct.
For a 19-year old in a crucial role as a point guard playing significant minutes, the lights are never going to be too bright. I understand that it was just a preseason game, but he has to be impressing us as viewers, and most importantly, is impressing his teammates and coaching staff.
That's saying something, as many of the players on this squad were on a team that had a nightly firework's show with LeBron James. Cleveland head coach Tyronn Lue has been one of Sexton's biggest advocates throughout this training camp process, and that was echoed yesterday when he was asked about the young guard's first game as a professional by Cleveland.com's Chris Fedor.
"Thought he was good," he said of Sexton's debut. "Picking up full court, his toughness and things he's doing on the defensive end. Then offensively being able to get in the paint and attack. Just have to pick and choose his spots. I love his aggressiveness, pace and toughness."
That's what we saw in college in his one season at Alabama and in the Las Vegas Summer League, where he averaged 19.6 points, 3.6 rebounds and 3.4 assists per game. Sexton is a no-nonsense guy that has the mindset to be a cornerstone player for Cleveland for a long time.
Defensively, his willingness to guard anybody (even though he probably shouldn't be switched into the post due to probable fouls) is exactly the mentality this organization wants as they shift toward youth development around Love. Mistakes are going to happen in Sexton's case, but he's more than ready to step into a role as the team's starting lead guard in the next few months.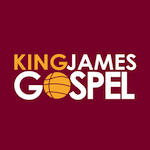 Want your voice heard? Join the King James Gospel team!
Sexton came back in the game for the Cavs with 5:37 left and the game starting to get away, and he got the lead back up with a smooth jumper. Sexton is never going to shy away from taking shots in crunch time, which is a good sign. Cleveland is going to have more balance in its scoring, but having a point guard that is capable of hitting crunch time shots is huge.
George Hill is a nice veteran for Sexton to learn under, and according to Fedor, J.R. Smith has helped the young guard in practice as well. This team could eventually be Sexton's in the near future, though, and that's why the veterans chatting him up, as Fedor pointed out.
"If all goes according to plan this season and he can build off this promising start, Sexton's teammates may soon be following him instead."
The Cavaliers are going to get consistent play out of Love, and he'll be their leader this year, at minimum. Sexton's mentality moving forward is what should excite Cleveland's fan base, though.
Between the likes of Cedi Osman and Sexton, the Cavaliers will have two pillars to lean on for the next few years. They are both really hungry, and neither are going to be passive at either end of the floor.
Yesterday, especially in Sexton's case securing a road win, was just another stamp of approval for Cleveland selecting him. Nobody will mess with this bull.