Cleveland Cavaliers guard J.R. Smith is never going to go unnoticed in a game, good or bad, and he's going to go the extra mile to protect his teammates.
The Cleveland Cavaliers have one of the more polarizing players in the NBA in J.R. Smith. He is coming off two rough seasons, dealing with injuries, shooting slumps and off the field complications.
He missed the first preseason game due to hip soreness, but he was in the lineup Saturday night against the Boston Celtics. ln terms of box score production, he was decent in shaking off the rust.
In 14 minutes of game time, Smith had 7 points on 3-of-6 shooting, to go with one assist and one rebound. He had three personal fouls and three turnovers, too. Given the first preseason action rust, that's fine.
What was more noteworthy, however, was Smith's scuffle with the Celtics. Boston's Aron Baynes appeared to have Smith's arm wrapped up when Baynes had rebounding position, which seemed completely unnecessary. I understand Baynes is on the court for some rim protection and clear toughness, but that arm wrap was a joke.
A push by Smith followed the Baynes arm wrap, and that led to a dust-up, in which Boston's Marcus Smart was ejected. I have to admit, Smart being ejected was a joke, too, but it was clearly just a precautionary move in a game that didn't count. Here's what happened, per NBCSCeltics.
After the game, Smart was adamant in wanting to go at Smith, per NBCSBoston (h/t Bleacher Report).
From there, Smith had this as a response in consecutive tweets.
The Cavs are a young team that is going to benefit from gritty, physical play and not being intimidated. I get that it was a preseason game, and the dust-up was nothing that egregious. Smart shouldn't have been ejected, but it happens.
The Cavaliers need J.R. Smith to give them perimeter shooting and quality off-ball defense. He needs to have more efficient production this year (likely off the bench) than 10.6 points and 3.9 field goals made per 36 minutes (per Basketball Reference).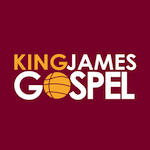 Want your voice heard? Join the King James Gospel team!
That being said, Smith is stepping up in more of a leadership role this year for the young pieces, and standing up to Baynes is a quality example of that. Smith's going to struggle shooting the ball at times, but since he's come to Cleveland, nobody can say he's been a bad teammate.
As far as the Smart exchange, well, we'll see what plays out on that.
In addition, Smith has been dealing with fines from the league office about a "Supreme" tattoo on his leg and recently had to pay $600 for a phone chucking incident, per ESPN.
In a year where he'll likely be involved in trade rumors, being a good teammate and setting an example with his effort and toughness on the floor is something Smith can control. He's a guy that's a loyal Cavalier, and that's even more meaningful this season.