The Cleveland Cavaliers need to lean on Kevin Love more than ever this season, even with more shared usage. The question is, how do they win with him out of games due to injury?
This is not a simple answer for the Cleveland Cavaliers. Kevin Love is going to be the focal point of their offense, and anybody that knows anything about basketball understands that he's currently their best player.
In two years, that could be a different answer, but for now, the captain is Cleveland's best baller. The elephant in the room, though, is how the Cavaliers go about their business if (and likely when) Love misses time due to injury. Over the last two regular seasons, he's missed 45 games.
This year, the possibility of him getting hurt has to be greater without LeBron James getting him a number of wide-open perimeter shots. In ten career NBA seasons, Love has played in at least 73 games only five times, per Basketball Reference.
I hate to wish bad luck on Love, head coach Tyronn Lue and the Cavaliers here, but this situation has to be discussed with the team periodically. It's only preseason that Cleveland is involved in right now, but Love being out against the Indiana Pacers tonight due to left foot soreness (per The Athletic's Joe Vardon) isn't a good omen.
The Cavaliers need Love to carry them on the offensive end at times with his scoring repertoire and passing vision out of the mid-post and at the top of the key. Cedi Osman, Rodney Hood, Collin Sexton, Jordan Clarkson and George Hill can make plays for themselves and others, yes, but they are better with Love' presence in the game.
The Cavaliers would also miss having Love's consistency on the glass; he's averaged 11.3 rebounds per game for his career. Between Tristan Thompson, Larry Nance Jr., Sam Dekker, Osman, Ante Zizic, David Nwaba and Sexton (both two good rebounding guards), they could patch things together, but again, it wouldn't be nearly the same.
Plus, Cleveland would not Love's trailing perimeter shot after pushing the ball down the floor after defensive rebounds, and Channing Frye (probably even limited defensively than Love) would have to get considerable minutes due to his shooting stroke keeping opposing rim protectors out of the paint.
Thompson, Nance and Zizic will not force rim protection out of the paint, and that would neutralize pick-and-roll mismatch playtypes, which would hamper the ability of perimeter players some.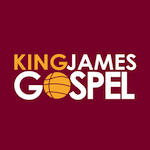 Want your voice heard? Join the King James Gospel team!
The Cavaliers would have to run even more than they've been preaching to, which could pay off, but could also tire themselves out in the process. That could also cause more foul trouble for Nance, Thompson and the wings coming in to help when bigs switch out on to opposing primary ball-handlers even more.
Love is fresh off a season in which he shot 41.5 percent on 5.6 three point attempts per game, and he had the best true shooting rate of his career at 61.4 percent, per Basketball Reference. That spacing is not simple to replace, and none of Cleveland's other bigs have the same variety of post-up moves Love has.
Zizic is a player that has flashed his ability to score efficiently around the basket at times, but it's been mostly against backup and end-of-bench bigs. He definitely should warrant some meaningful playing time this season (he just had 20 points in 22 minutes on Saturday night against the Boston Celtics), but Zizic is not Love from outside nor is he the same passer.
The Cavs would need even more pull-up three-point shooting from Osman, Hood and Clarkson here and there. Cleveland will probably get around two or three three-point makes per game from Love, and they still are going to struggle to get about ten three-point makes, let alone in an efficient manner, anyhow.
Cleveland will have more man and ball movement this year, but without Love in the game, that movement won't cause as much reaction from the opposing defense.
Even with it being just preseason action thus far, the Cavs are only averaged 14.0 assists per game. That would qualify as the lowest assist average of NBA teams right now, and that's obviously not a good sign.
The Cavs would have to rely on their defense, and get Sexton, Clarkson and Osman to the foul line as much as possible.
From there, Dekker and Nwaba would have to feasibly hit corner three-point shots (which is a relative crap-shoot). Osman would have to handle even more of the playmaking duties, and combined with already tough defensive assignments every game, he could get worn out quickly.
If Love ever misses significant time in the coming months, Cleveland's non-tanking approach could shift to keeping their protected 1-10 first-round pick from the Atlanta Hawks. Whether or not he does miss significant time, the Cavs might end up unloading a combination of Kyle Korver, J.R. Smith and/or Hill.
They all have partially non-guaranteed contracts for the 2019-20 season.
Nonetheless, point is clear: if Love misses time, the Cavs will be in big trouble on the offensive end. It would quickly develop into even more of the Osman-Sexton show, and even with that being really fun, it wouldn't be leading to many wins.
The Cavs might want to rest Love in certain games throughout the year to prevent serious injury. That's not a really easy thing to execute, but it's something they should at least look into.