The Cleveland Cavaliers and J.R. Smith working out a trade partner won't be a simple ordeal, and one ESPN cap expert believes that the situation might work out better for Cleveland if they wait until next summer.
The Cleveland Cavaliers and J.R. Smith haven't seen eye-to-eye this season, and last week, it was reported that Smith "will no longer be actively with the Cavs," per The Athletic's Joe Vardon. As we've mentioned often here at KJG, though, Smith is due to make $14.72 million this season, per Spotrac, and finding a willing trade partner won't be easy. Smith is 33 years old, too. Taking those factors into consideration, ESPN's Bobby Marks said on ESPN's Adrian Wojnarowski's podcast that "he's [Smith's] got more value after the season, if you are team looking to move money to clear cap space,  because he has a partial (guarantee for 2019-20)," (h/t Sam Amico of Amico Hoops).
Marks is a former assistant general manager and vice president of basketball operations on the then-New Jersey and (now) Brooklyn Nets, and is a front office insider for ESPN, so his take is credible in regards to dealings with aging veterans on rebuilding teams.
Given how Smith doesn't want any part of this Cleveland Cavaliers' rebuild, and is still on the books this year still, though, I'd rather see Cleveland general manager Koby Altman unload Smith as soon as possible.
The Philadelphia 76ers and Los Angeles Lakers make logical sense right now, given that both need perimeter shooting to go with their key players, and if Smith is paired with Cleveland veteran sharpshooter Kyle Korver (who is fourth in NBA history in three-pointers made on a 43.1 percent clip, per Basketball Reference), Smith's value this season could be maximized.
It's hard to believe the Cavaliers could not get a pick for Smith and Korver, and since the Cavaliers reportedly talked to the Sixers about Markelle Fultz, per Amico, I'd expect Smith to be right in the thick of trade discussions. Our own Marcus Grey suggested the Atlanta Hawks could potentially be a third team that could facilitate a trade as well for salary cap purposes.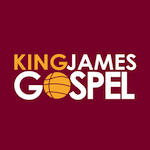 Want your voice heard? Join the King James Gospel team!
I understand where Marks is coming from here, as Smith only is guaranteed $3.87 million for next season, but clearing his situation from Cleveland Cavaliers is better for the team going forward if it's not dragging into next offseason. The market for Smith will likely be lower with Korver likely still not on the roster, and I'd like to see the Cavs be proactive in dealing with Smith.