Cleveland Cavaliers guard J.R. Smith is in the right to feel targeted by the NBA league office for simply having a tattoo.
Cleveland Cavaliers guard J.R. Smith hasn't been the most model citizen; he has quite the history, as our own Quenton Albertie detailed: from untying opponents' shoes during free throws, to his infamous NBA Finals Game 1 blunder, and so on. Nonetheless, Smith has been better in Cleveland for the most part, and LeBron James probably gets the lion's share of credit for that. The still current Cavalier, Smith, is being targeted unnecessarily by the NBA league office for a recent tattoo now on his leg, per Bleacher Report's Kyle Newport.
Bleacher Report's Master Tesfatsion displayed how Smith took exception to the news that he'd be fined every game he didn't cover his new "Supreme" leg tattoo.
It was then further confirmed by The Athletic's Shams Charania that the Cavalier guard "would be fined per game," for the said tattoo (h/t Heavy.com's Jeff Smith).
This seems ridiculous to me. The NBA does have an apparel agreement with Nike, yes, but Smith would get fined every single game he doesn't cover up something that says the world "Supreme" on it? That's reaching, NBA officials. Come on, now.
After all, the NBA is a global league now for a reason; it's about players expressing themselves more than other major sports. The NFL, MLB and NHL are much less predicated on individuality, whereas the NBA (thanks in large part to Larry Bird, Magic Johnson and Michael Jordan) is predicated on players expressing themselves.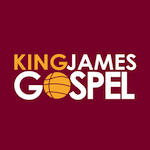 Want your voice heard? Join the King James Gospel team!
The NBA is about star power; fans can groan about that all they want, but it's the truth. The NBA is more global than other American professional sports leagues because of its stars and more importantly, based on the fact that individual players (especially players with distinctive personalities, like Smith) can make a name for themselves. The NFL and NHL's  players, for example, are maybe not nearly as well-known individually because they have a helmet on when playing.
The NBA shouldn't force Smith to cover his tattoo when he's playing for the Cavaliers. In this league, players don't wear pads and helmets. Give the guy (and his bank account) a bank. He and the Cavs just lost LeBron James, anyhow.