Will Cleveland Cavaliers shooting guard J.R. Smith be in the team's rotation?
Per The Athletic's Joe Vardon, Cleveland Cavaliers shooting guard J.R. Smith could find himself squeezed out of the rotation this season with the front office's desire for Cavs head coach Tyronn Lue to play younger players.
Excerpt transcribed by HoopsHype:
The front office wants Lue to play younger players. No one has specifically ruled out a spot for Smith, and once when I pressed general manager Koby Altman about it, he said "this is what camp is for." It's just, well, Osman and Hood and Clarkson and Sexton are going to be on the floor. The Cavs even told Smith's circle over the summer that playing time might be tight for him. Lue could certainly bring Smith off the bench and play him alongside Korver like he did at times last year, but Lue said "I don't like that as much." Lue always preferred to split Korver and Smith, but if Hood and Osman are the starters, either Korver and Smith will be playing together or, well, one won't be playing much.
As Vardon has noted, if the Cavs are under a directive to play their young wings, it's hard to see where Smith will be getting consistent minutes.
At shooting guard, Rodney Hood and Jordan Clarkson are likely going to be the starter and backup, respectively. At small forward, Cedi Osman appears to be penciled in as the starter, leaving Smith to battle it out with Kyle Korver for minutes behind Osman at the three.
Frankly, Korver is the more reliable three-point threat.
His career three-point percentage (43.1) and his three-point percentage last season (43.6) both trump Smith's numbers (37.4 percent shooting from three for his career, 37.5 percent shooting from three last season).
However, Smith is the better athlete, ball-handler and defender.
Like he plans to do with centers Tristan Thompson and Larry Nance Jr., Lue could simply alternate between Korver and Smith depending on the matchup.
Both are veterans, professionals and well aware of the Cavs youth movement. Both are also aware that they've shown the type of flaws in their game within the last couple of seasons that could keep them floor.
Though Smith's attention to detail has been fairly questioned, the biggest issue with Smith as of late has been his defense.
Often tasked with guarding the opposing team's best player, Smith wasn't expected to be Kawhi Leonard on the floor but the amount times that players seemed to blow by him with ease or catch him not paying attention to the weakside didn't justify his paycheck or his playing time, especially on an off shooting night.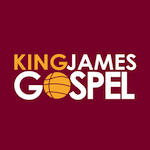 Want your voice heard? Join the King James Gospel team!
Similar to Smith, Korver's defense is his Achilles heel. He's intelligent and has great timing but leaving him alone on an island should give coaches more anxiety than Tom Hanks has in Cast Away. He's relatively unathletic as a wing and his lateral agility leaves a lot to be desired.
Both players issues, in terms of their tendency to have defensive struggles, seem to be related to their age.
To be fair, they could perform well in training camp and the preseason and one could still be out of the rotation.
Though they'd probably like to both have a confirmed spot in the rotation, it's just not realistic.
Especially if Lue only plays nine players in his rotation.
Hood, Clarkson, Osman, Thompson, Nance Jr., Collin Sexton, George Hill and Kevin Love are more or less guaranteed to be in it. That's already eight men.
If a young player like defensive standout David Nwaba or stretch-four Sam Dekker performs well in training camp and the preseason, it becomes even harder for Lue to play both Smith and Korver consistently.
Nonetheless, though Smith may not be in the rotation, he's been valuable this season as a locker room leader. With his bloated contract, he may end up as a piece in a blockbuster trade for a player like Minnesota Timberwolves' All-Star Jimmy Butler but outside of bringing in an All-Star talent, there's no reason to move Smith this year.
*All stats gathered from www.basketball-reference.com