The Cleveland Cavaliers waived their two two-way players in Andrew Harrison and Billy Preston over the weekend, and instead awarded pro-rated two-way deals to Jaron Blossomgame and Jalen Jones. Of the two, I could see Blossomgame making an impression if given the opportunity.
The Cleveland Cavaliers are operating with a player development mindset at this point and for the next few years. With the Cavaliers' injuries to their bigs, namely Kevin Love and Sam Dekker, and with Cleveland suffering offensively with two-non-floor-spacing big lineups on the floor for a large minutes share and with George Hill returning from a shoulder injury, the Cavs decided to give Jaron Blossomgame and Jalen Jones a crack as two-way players.
I'm not a big fan of Billy Preston (who has struggled with the Canton Charge while only shooting 35.0 percent in ten games, but is only 20), getting waived, but I could see Blossomgame bringing some pop for the Cavs as a reserve big.
Jalen Jones was likely added due to David Nwaba reported knee soreness, but I don't see him having a chance to make much of an impact with Jordan Clarkson, Cedi Osman, Collin Sexton and George Hill having a big minutes share as Cleveland's primary backcourt contributors.
Blossomgame was recently traded to the Charge for Cavs' initial two-way player John Holland from the Austin Spurs (the San Antonio Spurs' G-League affiliate), per an official press release, and could provide the Cavs some efficient production in spurts if given a chance in the rotation.
Blossomgame has averaged 21.0 points on 52.7 percent shooting (including 39.4 percent on 3.0 three-point attempts), 7.8 rebounds, 2.3 assists and 1.1 blocks in 32.5 minutes per game in 11 G-League games this year.
He was a key cog in the Austin Spurs' G-League championship run last season, and could be a potential upgrade over Dekker operating as a backup 4-man. Blossomgame runs the floor really well, is an active defender, who could realistically guard 3's and 4's, and does provide some nice secondary rim protection as a help defender.
With his three-point shooting (combined with solid rolling/cutting ability), he could also provide efficient minutes as a small-ball four.
Cleveland is thin in the three-point sniping department right now, as they are last in the league in three-point makes and attempts per game, per NBA.com, and giving Blossomgame some minutes to showcase his spot-up prowess wouldn't be a terrible idea for Cleveland Cavaliers head coach Larry Drew.
Pairing Blossomgame with young traditional big Ante Zizic could be a solid developmental move for Cleveland in coming games on their schedule, or with alongside the passing ability of Larry Nance Jr., Blossomgame could also be a nice fit, especially considering both run the floor so well.
I wouldn't be expecting boatloads of Blossomgame jerseys in Quicken Loans Arena, though, given that a front office source told Cleveland.com's Chris Fedor that Blossomgame and Jones only "can have up to 34 days in Cleveland."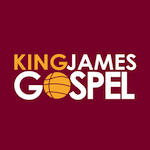 Want your voice heard? Join the King James Gospel team!
Nonetheless, with the Cleveland Cavaliers potentially getting productive minutes out of a 25-year-old reserve big instead of having a two-way spot occupied by a 30-year-old in Holland that doesn't fit in a rebuilding situation, I'd consider that to be progressing in the right direction. We'll see if Drew gives Blossomgame a chance.