The Cleveland Cavaliers are off to as bad of a start as it gets, and with Kyle Korver reportedly requesting a trade if the team lost LeBron James (which they did), it's time to fully welcome the rebuilding approach.
The Cleveland Cavaliers are not starting off too hot; they are 1-8, and only two teams have a worse net rating, per NBA.com. To make things worse, one of their better players is Kyle Korver, who is 37, and doesn't really help their rebuild process by playing. The team has not had much go right, and Joe Vardon of The Athletic detailed that on Sunday.
The article highlighted an agreement between Cleveland general manager Koby Altman and Korver that is clearly not the case regarding LeBron James.
"The first player Altman ever signed to a contract as GM was Kyle Korver. It was a three-year, $22 million deal inked in July of 2017, but it came with an understanding: If LeBron were to leave, the Cavs would either trade Korver or buy him out of the deal so he could move his family to his next team during the summer. So when LeBron left July 1 for the Lakers, Korver asked for the Cavs to move him. They refused because, they hold him, they wanted him to play and for the team to try and win."
This team isn't going anywhere right now, and they need to start unloading their veterans, considering Vardon noted Cleveland's veterans (such as J.R. Smith and Korver) think they'll be moved anyhow. It's not productive to keep playing players such as Smith and Korver considerable minutes now. Smith did have 14 points in Cleveland's last game against the Charlotte Hornets, but him playing 24 minutes makes little sense (and Korver logged 14 minutes).
Acting head coach Larry Drew is in a tough bind right now, considering the team still has players such as Tristan Thompson and Smith, who have had key roles in four straight NBA Finals appearances, but the Cavaliers also need to play young pieces such as Jordan Clarkson, Rodney Hood, Collin Sexton and David Nwaba significant minutes for their growth.
Obviously, the young players have had their share of mistakes, as Jordan Clarkson (despite putting up 15.8 points per game on 49.6 percent shooting), has not made his teammates better when he's running the second unit offense, and that's hurt Larry Nance Jr. and others a bit. Past KJG co-expert Quenton Albertie demonstrated that.
Albertie is right, considering Clarkson is averaging just 0.9 assists in 22.3 minutes per game, and among regular rotation players, has the second-worst plus-minus on the team, per NBA.com. Sexton also hasn't had a tremendous impact when he's been in the game, and according to Vardon, the vets don't trust Sexton.
"It's becoming increasingly clear that when you hear a Cavs veteran talk about younger players not knowing their role, or knowing how to win, or what to do on the court, they mean Sexton. Throughout the organization, the line on Sexton is that he does not 'know how to play.'"
So that's not ideal, but Sexton is 19, and he's going to make mistakes in-game, and the Cavaliers need to keep playing him so his rookie year isn't wasted. Playing him with Clarkson probably shouldn't happen as often as it has been the case, though, and that's something they can adjust.
Playing Sexton with the first unit (as we've often stressed here at KJG) should be the adjustment, while George Hill should shift to the second unit. The Cavs need to get Nwaba minutes, though, and it's what's so crystal clear now is that this team needs to get the young pieces as much playing time as possible, and they need to trade the vets.
The team should still keep Kevin Love as their backbone for the near future for Sexton, Cedi Osman and others, but keeping Korver and Smith around, in addition to Tristan Thompson, is just going to make it harder for Drew to keep the team together mentally.
Korver will warrant trade value in the area of a potential first-round pick from a contender due to his shooting ability, and he, Smith and Hill all don't have fully guaranteed contracts in the 2019-20 season, so the Cavs need to act fast before it's too late, and they completely divide the locker room and then are stuck taking back barely any value for their veterans.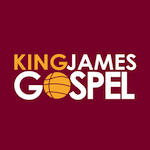 Want your voice heard? Join the King James Gospel team!
Although Korver is a rock solid player when he's in, but having him or Smith play over younger alternatives isn't helping the Cleveland Cavaliers now or in the near future. This team has to be proactive, and not reactive.