Last season, LeBron James reportedly wanted the Cleveland Cavaliers to trade for bench scorer Michael Beasley.
The Cleveland Cavaliers did make it to their fourth straight NBA Finals last season, thanks to LeBron James' heroics and improved defense in the Eastern Conference Playoffs. The Cavs made a mid-season roster overhaul at the trade deadline, and all of those additions (George Hill, Rodney Hood, Jordan Clarkson and Larry Nance Jr.) are still on Cleveland. James could have used Michael Beasley, though, and it was recently reported that he wanted last years' New York Knicks' bench microwave.
In an article today, (h/t Bleacher Report's Tim Daniels) ESPN's Dave McMenamin demonstrated how that LeBron affinity for Beasley dates back to when the two were teammates on the Miami Heat in the 2013-14 season.
"In that brief stint as teammates, James developed an appreciation for Beasley's advanced offensive skills, — so much so, sources told ESPN, that last season in Cleveland, James' camp had interest in the Cavs somehow acquiring Beasley from New York at the trade deadline."
Cleveland had solid bench contributors last year, and even veteran point guard Jose Calderon flashed as a perimeter spot-up threat often. That being said, the Cavaliers struggled to score in the first round against the Indiana Pacers and at times against the Boston Celtics in the Eastern Conference Finals.
If it weren't for James putting the team on his back, mixed in with some good individual performances from Kevin Love, Cleveland would not have advanced to the Finals again.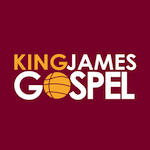 Want your voice heard? Join the King James Gospel team!
Clarkson, Hood and Hill did not play their best basketball, and the Cavs were overly reliant on veterans Kyle Korver and Jeff Green having to score in double-figures often in the postseason (and in the entirety of the regular season).
The Cavaliers were tied for just 10th out of 16 playoff teams last year in effective field goal percentage, per NBA.com, and outside of a mostly-cake walk sweep of the Toronto Raptors in the second round, they had problems scoring for stretches.
The aforementioned Daniels detailed why Beasley could have helped James in last year's postseason run for the Cavs.
"During a strong 2017-18 season with the Knicks, Beasley averaged 13.2 points, 5.6 rebounds and 1.7 assists while shooting 50.7 percent from the field, including 39.5 percent from three-point range. He ranked seventh among small forwards in player efficiency rating, per ESPN.com."
Now the Cavaliers did make it to the Finals anyway, and as Daniels stressed, "it's doubtful the addition of Beasley would have made much difference against the loaded Golden State Warriors," but Beasley's all-around scoring ability would have helped against Indiana and Boston, who both took Cleveland to seven games.
Beasley is now LeBron's teammate again on the Los Angeles Lakers, and his offensive versatility will likely be on full display.
The Cleveland Cavaliers could definitely have used Beasley as an offensive upgrade at times over Green or in big lineups to take the place in spurts of Korver or J.R. Smith. Nonetheless, we'll never know.