The Boston Celtics produced their biggest win in franchise history with a 133-77 thrashing of the Chicago Bulls on Saturday.
Saturday night's results
Houston Rockets 104-107 Dallas Mavericks
Sacramento Kings 97-107 Indiana Pacers
Denver Nuggets 98-106 Atlanta Hawks
Washington Wizards 101-116 Cleveland Cavaliers
Brooklyn Nets 112-104 New York Knicks
Boston Celtics 133-77 Chicago Bulls
Los Angeles Lakers 111-88 Memphis Grizzlies
Minnesota Timberwolves 105-113 Portland Trail Blazers
Miami Heat 121-98 Los Angeles Clippers
Boston Celtics 133-77 Chicago Bulls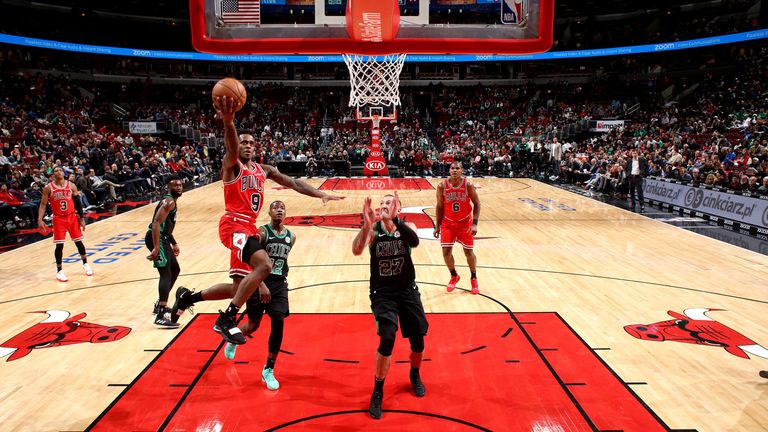 Jaylen Brown continued to excel from the bench as he led Boston with 23 points and Daniel Theis had a career-high 22 points as the improving Celtics extended their winning streak to five games.
The 56-point margin surpassed the 51 points by which the Celtics defeated the Philadelphia Warriors in March 1962, while it also tied the biggest win by an away team in the NBA, set by Seattle against at Houston in December 1986.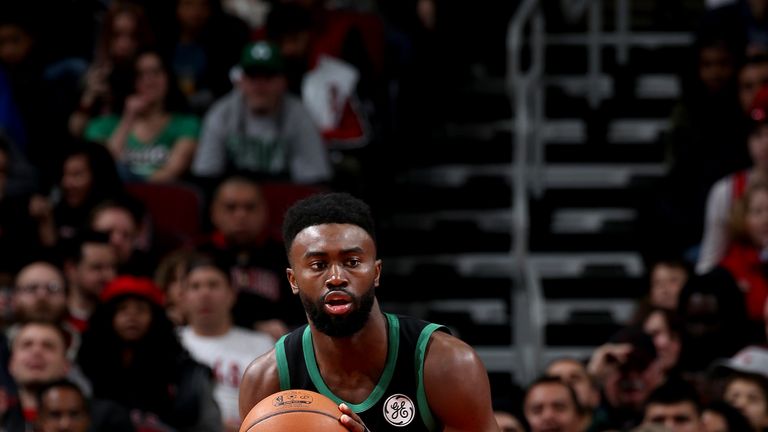 Jayson Tatum made all four of his three-point attempts while scoring 18 points. Terry Rozier added 15 points, Kyrie Irving and Semi Ojeleye each scored 13 and Marcus Morris tallied 12 for Boston.
Shaquille Harrison scored a career-best 20 points, Zach LaVine added 11 and Cameron Payne had 10 for the Bulls, who have lost eight of their last nine.
The franchise-worst 56-point defeat occurred in Jim Boylen's third game as coach after replacing the fired Fred Hoiberg.
Boston was 22 of 43 from three-point range as Brown, Ojeleye and Rozier each knocked down three. The Celtics shot 53.8 per cent overall.
Los Angeles Lakers 111-88 Memphis Grizzlies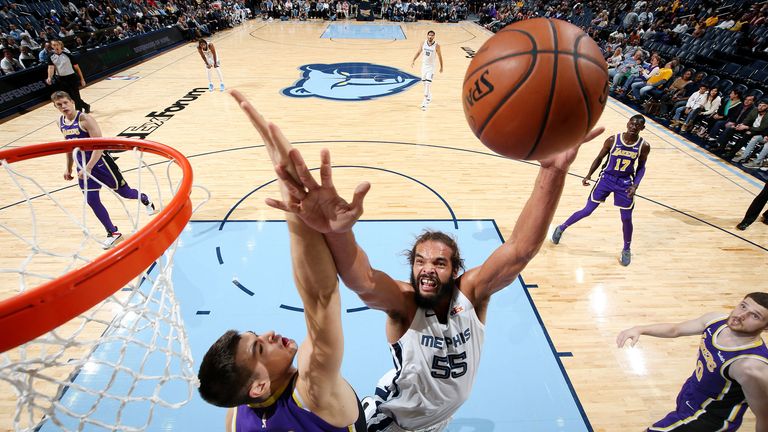 LeBron James scored 20 points, handed out nine assists and grabbed eight rebounds as the Los Angeles Lakers built a big lead early and cruised to a road victory over the Memphis Grizzlies.
Kyle Kuzma also scored 20 points as he, Josh Hart and Kentavious Caldwell-Pope each made four three-pointers as the Lakers went 16-41 from beyond the arc.
James's punctuated his strong all-round display with a thunderous third-period dunk that halted any hopes the Grizzlies might have had about making a big comeback.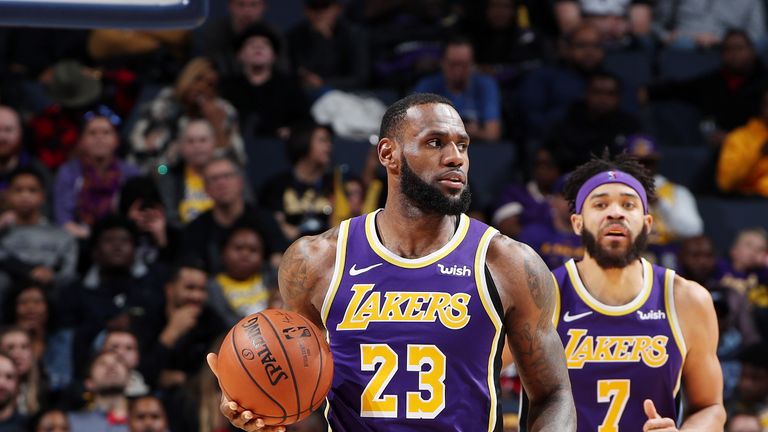 Wayne Selden led the Grizzlies with 17 points off the bench. Mike Conley and Marc Gasol were non-factors, scoring 12 and 11 points, respectively.
The Lakers have now won five of their last six and improved to 16-10, having begun the game with the same record as the Grizzlies.
Houston Rockets 104-107 Dallas Mavericks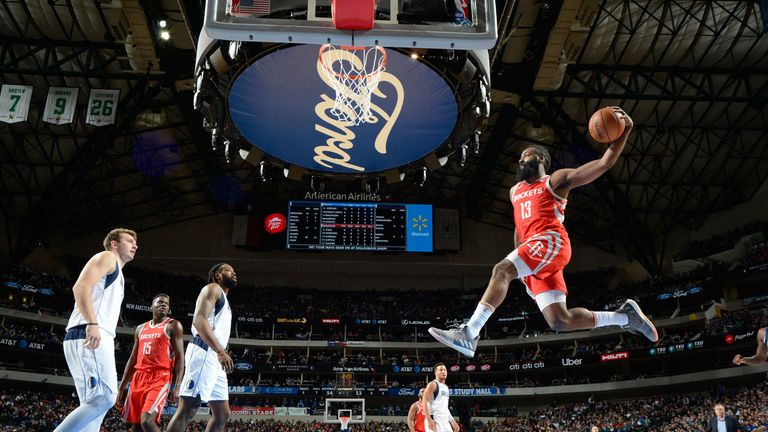 Rookie forward Luka Doncic inspired a late-game comeback with an individual scoring surge as the Dallas Mavericks extended their home-court winning streak to nine games with a victory over the Houston Rockets.
Doncic finished with 21 points and seven rebounds, scoring 11 consecutive points down the stretch after the Rockets had secured their largest lead of the game at 102-94.
Rookie point guard Jalen Brunson, making his second career start in place of injured guard Dennis Smith Jr. (wrist), added a late layup while producing 14 points, three assists and three steals.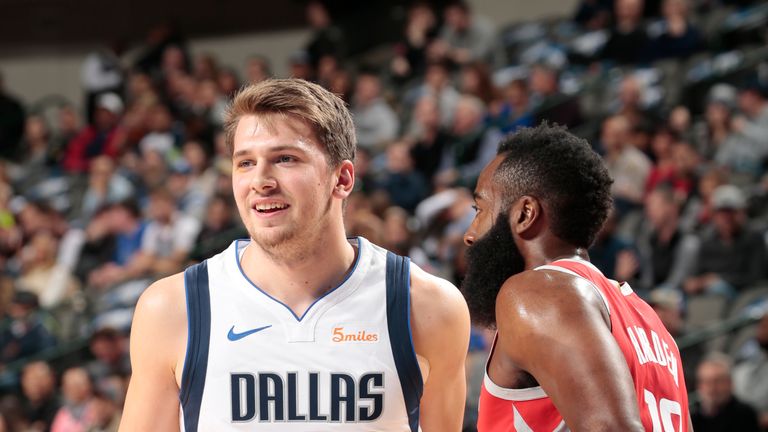 Six Mavericks scored in double figures, as center DeAndre Jordan paired 12 points with 20 rebounds. Wesley Matthews finished with 21 to share team-high scoring honours with Doncic, drilling 4-7 attempts from deep.
James Harden had 35 points for the Rockets, who have lost seven of their last nine games. Chris Paul chipped in 23 points but misfired on a pair of free throws that would have stalled the Mavericks' late rally.
The Mavericks improve to 13-11, while the Rockets are just one place off the bottom of the Western Conference after falling to 11-14.
Miami Heat 121-98 Los Angeles Clippers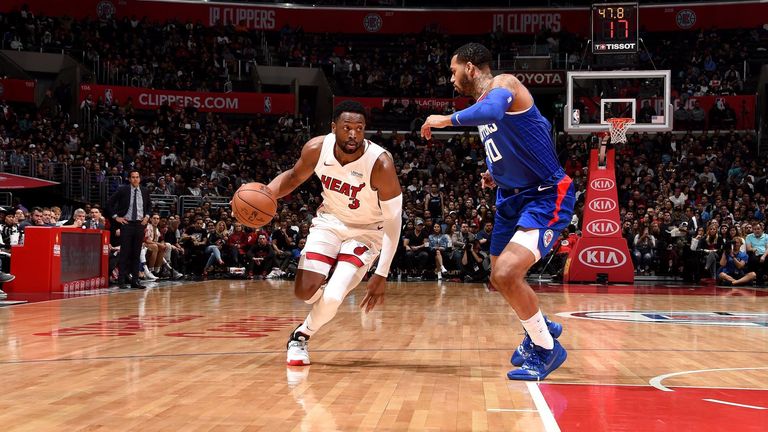 Dwyane Wade led the Miami Heat with 25 points in his 1,000th career game to secure a road victory over the Los Angeles Clippers.
Justise Winslow added 21 as short-handed Miami used a huge fourth-quarter run to back up Friday night's win in Phoenix.
The Heat played with eight players for most of the game after guard Tyler Johnson left in the first quarter and did not return because of a left hip contusion. Guard Josh Richardson had been ruled out shortly before the game with a shoulder impingement.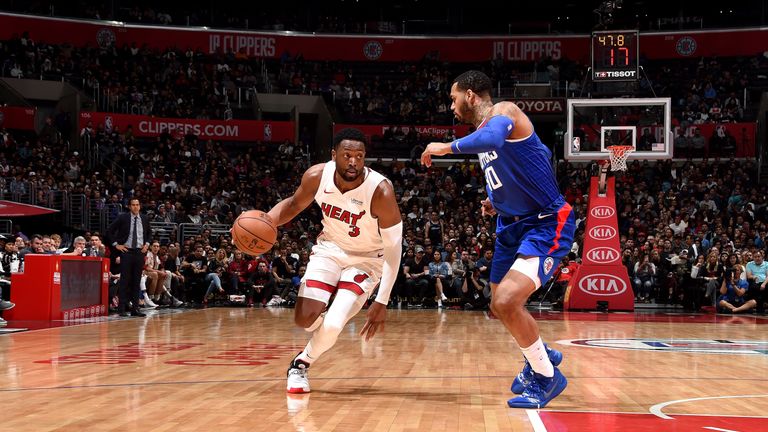 Tobias Harris scored 20 points as the Clippers failed to move back into sole possession of the top spot in the Western Conference.
Lou Williams added 18 off the bench for Los Angeles, as its NBA-best nine-game home winning streak came to an end.
Wade also had six assists and six rebounds as he made five of his 10 three-point attempts in one of the best displays so far in his final NBA season.
Minnesota Timberwolves 105-113 Portland Trail Blazers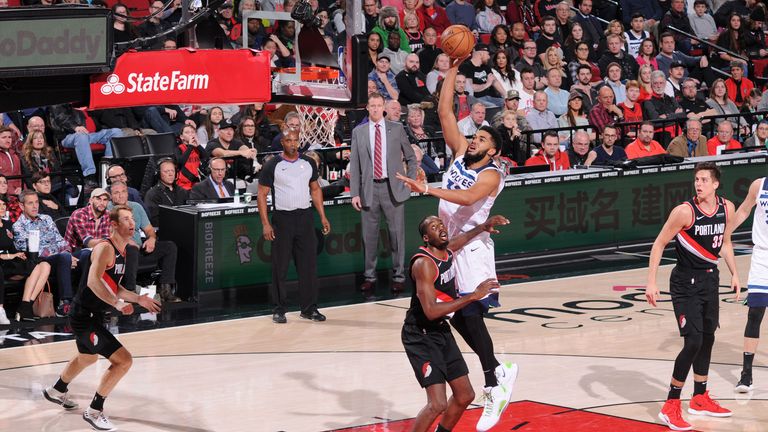 Damian Lillard scored 28 points, grabbed eight rebounds and dished out six assists as the Portland Trail Blazers edged out the visiting Minnesota Timberwolves.
Jusuf Nurkic contributed 22 points, 11 rebounds, four blocks, four assists and three steals as the Trail Blazers, who scored the final 10 points after trailing 105-103, won their second straight game.
With the score tied at 105, Lillard hit a three-pointer off the dribble before setting up his backcourt partner C.J. McCollum for another to put Portland in control.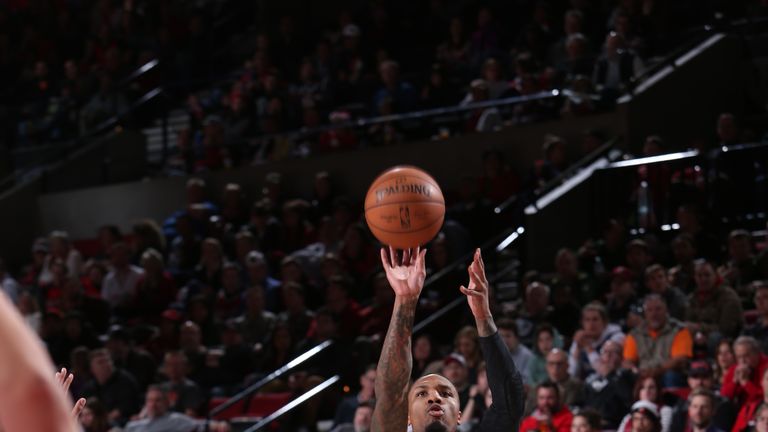 Andrew Wiggins scored 20 points, Karl-Anthony Towns collected 19 points and 10 rebounds and Derrick Rose added 18 points and nine assists for the Timberwolves.
Portland improve to 15-11, while the Timberwolves, who had won nine of their previous 12 outings, are now at 13-13.
Denver Nuggets 98-106 Atlanta Hawks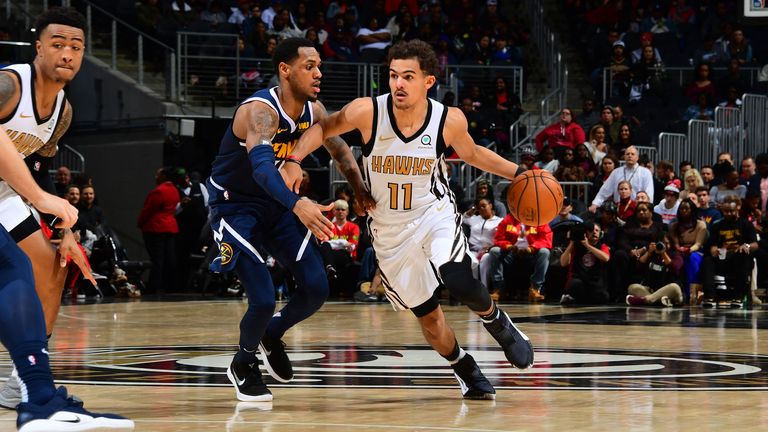 John Collins scored a career-high 30 points to help the Atlanta Hawks break their four-game losing streak by defeating the visiting Denver Nuggets.
Collins was 12-for-20 from the field, including 3-6 from three-point range, and had 12 rebounds to go along with five assists.
Atlanta's DeAndre' Bembry also contributed 18 points and five assists from the bench, while Vince Carter added 13 points and Dewayne Dedmon grabbed 11 rebounds.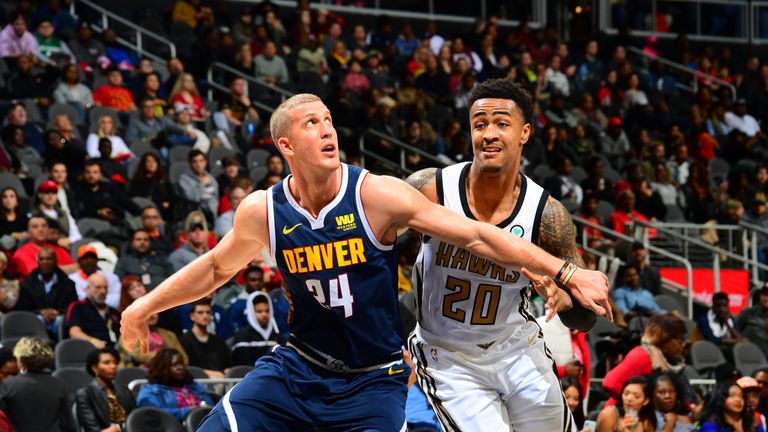 The Nuggets were led by center Nikola Jokic, who had 24 points, 11 rebounds and seven assists.
Denver also got 17 points and 10 rebounds from Juancho Hernangomez, and Malik Beasley came off the bench to score 19 points.
Sacramento Kings 97-107 Indiana Pacers
Doug McDermott came up with a pair of crucial fourth-quarter three-pointers to hold off comeback attempts from the Sacramento Kings and earn victory for the Indiana Pacers.
Thaddeus Young had a game-high-tying 20 points to lead seven players in double figures for the Pacers, who backed up Friday's 112-90 romp at Orlando with a third straight win.
McDermott only had 10 points in total, but his two makes from deep In the space 34 seconds gave the Pacers a four-point lead that it then never looked like relinquishing.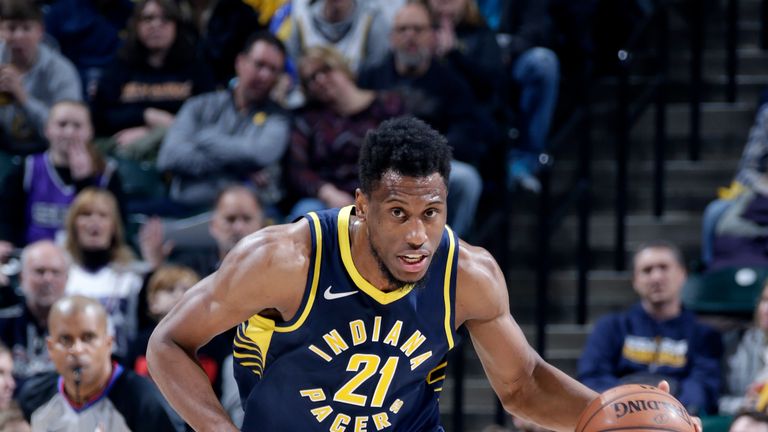 Buddy Hield equalled Young's point total with 20 for the Kings, whose three-game winning streak came to an end.
The Pacers remain fourth in the Eastern Conference with a 16-10 record, while the Kings fell to 13-12.
Brooklyn Nets 112-104 New York Knicks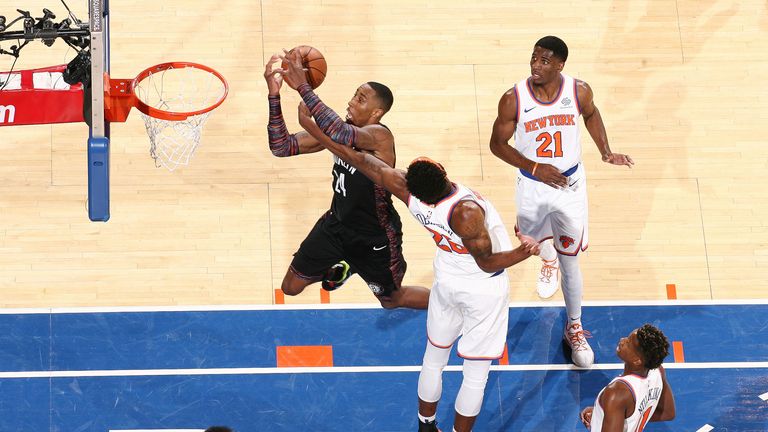 Spencer Dinwiddie scored 25 points from the bench to help the Brooklyn Nets rid themselves of a dubious losing streak with a victory over the New York Knicks.
Reserve guard Dinwiddie scored 17 of his 25 points after halftime as he repeatedly reached the rim unimpeded and shot 10-for-17 from the field.
His latest productive outing helped the Nets get a road win on the second night of a back-to-back, ending a 33-game skid in that department that tied an NBA record and dated back to Dec. 21, 2015, at Chicago.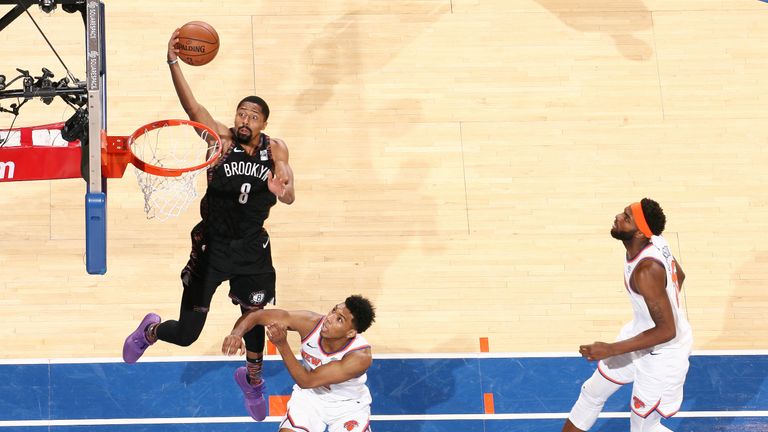 Rondae Hollis-Jefferson scored 20 points as the Nets stopped another unwanted streak by getting consecutive wins for the first time since victories over Phoenix and Denver in early November.
Enes Kanter led the Knicks with 23 points and 14 rebounds, but that was not enough to prevent a third consecutive loss as they fell to 8-19 for the season. The Nets are 10-18.
Washington Wizards 101-116 Cleveland Cavaliers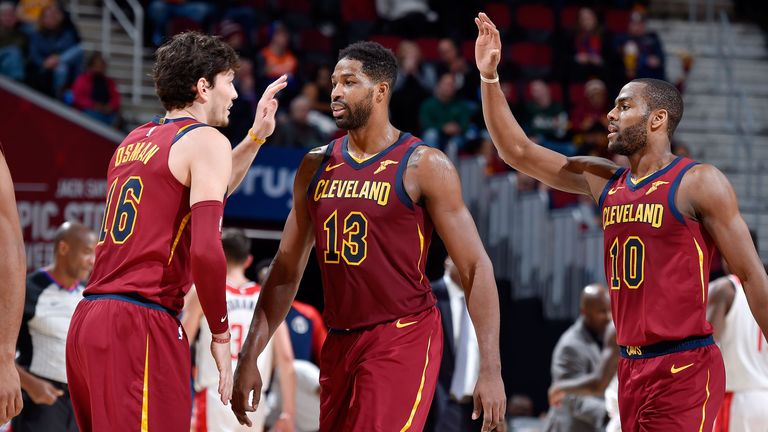 Rookie Collin Sexton tied his career-high with 29 points as the Cleveland Cavaliers routed the visiting Washington Wizards.
Tristan Thompson had a huge impact with 23 points and 19 rebounds as the Cavaliers made light of playing the second of back-to-back fixtures.
Alec Burks scored 14 points for the Cavaliers who have won four of their last ten games to improve to 6-20 after a very slow start to the season.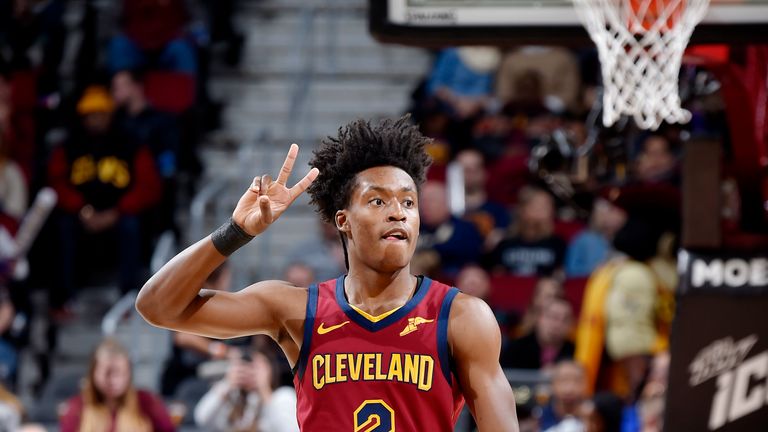 Bradley Beal scored 27 points, reserve Jeff Green had 17 and Otto Porter Jr. added 15 for the Wizards, who had won three straight.
John Wall returned after missing Wednesday's game in Atlanta for personal reasons, but was a long way from his best as he went 0-for-5 from the field and scored one point in 26 minutes.
Sky Sports is the new home of the NBA in the UK with live coverage throughout the week, including selected live games free to all Sky subscribers via Sky Sports Mix.
And www.skysports.com/nba will be your home for news, reports, video and features throughout the season while you can follow us @SkySportsNBA