The Cleveland Cavaliers have made noises this year like they expect to compete for one of the last Eastern Conference playoff spots and the press, in a sign of goodwill, have indulged them. That makes little sense, as making the postseason will be really difficult for this team.
The press point to how bad the East is, and make some noise about Kevin Love returning for the Cleveland CavaIiers. I suppose because Love made such a difference to those lottery Minnesota Timberwolves teams while he was there.
Even lining up the fellow cellar dwellers by their two best scorers doesn't suggest much, if any, talent gulf.
While it's arguable whether Kristaps Porzingis/Tim Hardaway Jr. (New York Knicks), Kemba Walker/Nicolas Batum (Charlotte Hornets), Evan Fournier/Aaron Gordon (Orlando Magic) and Zach LaVine/Lauri Markkanen (Chicago Bulls) are any better, they don't sound demonstrably less promising than Kevin Love/Rodney Hood. Only the Atlanta Hawks with their Taurean Prince/Kent Bazemore cornerstone pairing appears to be definitively worse.
There are a lot of other reasons to wonder about the relative positioning of the Cavaliers with respect to other probable Eastern Conference lottery teams. Most of them are defensive, though LeBron James' departure looms large as well.
Interior Defense
In the preseason the Cavaliers have already shown signs of having trouble stopping teams in the paint. They allowed an average of 51.0 points in the paint in their four games – only the Hawks (51.2), Wolves (52.4) and New Orleans Pelicans (65.2) were worse. Teams shot 68.5 percent inside of 5 feet (only the Knicks were worse) and only seven teams allowed more such shots, according to NBA.com.
This in some respects goes back to the decision the team made to chase the NBA trend and go smaller. This is perfectly sensible to compete with the Golden State Warriors in their small-ball approach with lots of three-point shooting. The presumption, by and large, is that you can make enough back with your extraordinary three-point shooting to counteract the typically porous interior defense that's typically been provided by face-up/perimeter-oriented centers.
It's a bet the Warriors win in spades, but there remain serious questions about whether the Cavaliers questionable offensive efficiency will ever counteract their filo dough interior. Last year, the Cavaliers had some of the worst interior defenders in the league by defensive field goal percentage within six feet.
Last year there were 10 players in the entire league with at least 3.7 shots defended within 6 feet per game who actually improved an offensive player's chance of making the shot, per NBA.com. Guys like Tobias Harris (+1.8 percent), Zach Randolph (+6.2) and Nikola Jokic (+4.3) were among those. The Cavaliers' three interior defenders all made the list: Kevin Love (+1.6), Larry Nance Jr. (+3.3) and Tristan Thompson (+4.3).
In summation, not only were the Cavaliers bad last year, they haven't changed their personnel nor given any indication in the preseason that they've improved.
Transition Defense
One of the Cavaliers' Achilles heels for several years has been their half-hearted transition defense. Two years ago they allowed the highest point-per-possession (ppp) in transition and were the 7th-most run upon team, per Synergy Sports. Last year they were the 6th most run-upon team, but improved their ppp to 10th.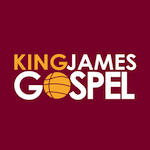 Want your voice heard? Join the King James Gospel team!
During the preseason they allowed the seventh-most fastbreak points per game (15.0) and the fourth-worst overall defensive rating. It's a tiny sample size of four games, but it reiterates what anyone watching has seen: They've produced the fourth-lowest points off turnovers in the preseason (15.5), while allowing 19.8, and managed a feeble 8.8 fastbreak points game, which ranked third-lowest in the league.
So for all we've heard that the Cavaliers are going to run more and switch everything on defense and play harder, they look every bit as bad as they did last year when they had the best player in the world. (LeBron's defensive FG percentage within 6 feet was -7.2 percent, FTR.)
So if you're not going to play defense you better shoot the ball great. Well….
Missing LeBron
There aren't a lot of analogues for losing a player of LeBron's caliber because teams just don't lose guys like him. However if you look at both times he's left a team, it's really cratered their showing the ensuing year. Guys who got wide-open looks are suddenly scrounging.
It may sound like an exaggeration but when LeBron left Cleveland and Miami, the next year their overall field goal percentage lost 4.5-5.1 percentage points and their three-point percentage took a 2.9-3.9 percentage hit. Dwyane Wade lost seven and a half points off his shooting percentage. Chris Bosh lost five and a half. Mo Williams lost 5.7 and Antawn Jamison lost 5.8 points.
It's hard to fully comprehend how much LeBron bends the defense until he's gone, and then it's probably written off as a bad year or team. No wonder James has every hope that Lonzo Ball and Brandon Ingram are suddenly going to look like superstars. He's going to add maybe half-a-dozen points to their field goal percentage.
Indeed, if the Cavaliers were to split the difference of the last two departures and lost 4.7 points off last year's field goal percentage, they'd drop from tied with the Wolves for fourth-best (47.6 percent) to the worst-shooting team in the league at 42.9 percent, more than half-a-point behind the Bulls (43.5) and the Nets (44.1).
In 2010 they fell from the third-best shooting team to the second-worst. (During the preseason the Cleveland Cavaliers shot 44.2 percent, 20th-best in the league, per NBA.com)
Prepare for the worst Cavaliers fans, and just maybe you'll be surprised. But don't count on it.