The Cleveland Cavaliers and guard Kyle Korver had a great run, but he should be moved soon, and there are no surprise teams among those reportedly interested in Korver.
The Cleveland Cavaliers and Kyle Korver did some great things together. Korver was a key contributor in two straight runs to the NBA Finals, but now the 37-year-old three-point marksman and the Cavs need to part ways. It was reported earlier this month that Korver and general manager had an agreement predicated on if LeBron James did not return to the Cavaliers this season, that Korver would be traded, per The Athletic's Joe Vardon (subscription required). On Thursday, per Gery Woelfel of Woelfel's Press Box (h/t Bleacher Report's Rob Goldberg), it was reported that Cleveland is seeking a first-round pick for Korver's services, to which Woelfel noted "the prevailing feeling among several NBA officials is that no team will likely agree to the Cavs' asking price."
That being said, Woelfel highlighted how the Milwaukee Bucks (namely head coach Mike Budenholzer) and Korver make a lot of sense, and that a deal could be in the works.
To touch on the Bucks-Korver connection first, though, is important, and here's what Woelfel had to say in regards to that. The Bucks are currently first in three-pointers made per game, and fifth in three-point efficiency, per NBA.com, but Budenholzer feels you can't ever have enough shooters, and Korver's resume of hitting the fourth-most three pointers all-time (on a 43.1 percent clip lifetime) fits that mold.
"You know Bud likes shooters," an NBA executive said, referring to Bucks head coach Mike Budenholzer. "It's like the old adage: You can't have enough shooters. That's the way he feels."
Woelfel then mentioned how "Korver spent five seasons in Atlanta and earned a spot on the Eastern Conference All-Star team in 2015 while being coached by Budenholzer."
Clearly, those two were a great pair, and Woelfel noted how Bucks guard (an former Cav) Matthew Dellavedova could be included in a trade, along with a player the likes of Thon Maker, D.J. Wilson or Christian Wood. From there, Woelfel said that there were three other teams reportedly interested in Korver, in the Philadelphia 76ers, Oklahoma City Thunder and Los Angeles Lakers.
Obviously, none of those other three teams are a shocker. According to the New York Times' Marc Stein, the 76ers "remain highly interested," in Korver. They still need perimeter shooting, even after trading for Jimmy Butler. After losing Robert Covington and Dario Saric in that trade, and even before when they did have them, Philly still needed more floor-spacers for Joel Embiid and Ben Simmons.
In relation to the Thunder, only five NBA teams have made less threes per game, and only the Detroit Pistons have shot worse from deep, per NBA.com. They are also good enough defensively to cover up Korver's limited defensive capability with players such as Paul George, Nerlens Noel, and Andre Roberson (when he returns from injury).
Lastly, the Lakers have LeBron James, who got Korver countless three-point looks for one and a half seasons, and loves his veterans. L.A.'s bench could use more three-point shooting, and with the James-Korver connection, that's no surprise, either.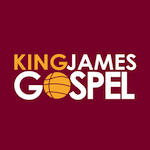 Want your voice heard? Join the King James Gospel team!
The Cavaliers and Korver are likely going their separate ways very soon, and that's for the best. By all accounts, Korver has been a model teammate, and I wish the best of luck to him the rest of the way.