This season doesn't seem to be too promising for the Cleveland Cavaliers so far. We're about two weeks away from asking ourselves if Kevin Love should be traded and if the team should tank.
Having low expectations without LeBron James, the Cleveland Cavaliers should start experimenting with their playing style and start thinking of creative ways to run their offense. After watching Sunday's game against Atlanta, they should try to take some notes from what they're doing. Specifically, they should take notes on their long range three-point shooting and implement it into their offense more.
This sounds a little crazy but it makes sense with some of their players. They have two players who aren't shy about taking deep threes in Kyle Korver and J.R. Smith. Besides their defense, the other big problem with the Cavs is their bench scoring.
They're overly-reliant on Jordan Clarkson, who is hit-or-miss on certain nights, and they don't get a lot of quality looks. We saw with Atlanta that the Cavs had trouble covering Trae Young from thirty-feet.
Throughout the game, he was able to get the defense off-balance and get quality looks for his teammates. The most important thing to know about Trae Young is that he creates a ton of spacing for his teammates. That's the main reason why deep three-point shooting can be very effective.
The Cavs should try to use off-ball screens to get Korver and J.R. open from thirty-feet away from the basket. We all know Korver and J.R. can be deadly coming off screens. If they're on fire, defenders would have to follow them out to near half-court.
These off-ball screens could also be a great decoy to get other players on the floor open. As a result, it could create a massive amount of space on the floor for shaky shooters like Clarkson and Larry Nance Jr.
With all the strategic possibilities in mind, the Cavs would be able to showcase J.R. and Korver before the trade deadline. They should get their contracts off the books because there will be teams like the Rockets who could use an extra guy in their rotation come playoff time. The Cavs should make it a priority to maximize their trade values so they can get a good return.
There isn't any pressure on the Cavs to make noise in the East and if they're successful with long-range shooting, they can get back to keeping with the trend of perimeter play in the league.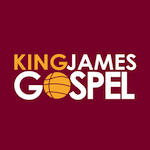 Want your voice heard? Join the King James Gospel team!
For a team that should go to rebuilding, it's always important to be ahead of the curve.