With just one month to go before the NBA Trade Deadline, the Cleveland Cavaliers have some decisions to make regarding their roster's future. Contenders will need some shooting come playoff time, and that's where Jordan Clarkson's value skyrockets.
Cleveland Cavaliers backup guard Jordan Clarkson, the sixth-year pro out of the University of Missouri, has made a name for himself in the NBA for his trigger-ready shot. Since coming over from the Los Angeles Lakers last season at the NBA Trade Deadline, Clarkson has been hitting shots at a 45% clip from the floor. Diving a little deeper, the 26-year-old has been in double-figure scoring every season of his career thus far.
This type of production comes despite the fact that Clarkson has shot pedestrian-like from the perimeter, just 33% for his career. There's time for him to improve in that area, making him an interesting option for contenders to look into this February.
Perhaps a team up North should pursue him?
No, not the Detroit Pistons, for those in Ohio who relate teams up north with the state of Michigan.
Rather, we're talking about the Toronto Raptors. The current two-seed in the Eastern Conference, the Raptors make sense as a landing spot for Clarkson.
Toronto is in need of more production from their ball-handling guards, as it gets murky after Kyle Lowry and Fred VanVleet. Lowry's also missed eleven games with a back injury this season and that should add some sort of concern within the organization if it becomes a lingering issue.
When VanVleet gets inserted into the starting lineup, it really thins out the rotation and leaves Toronto vulnerable at the one and two-spots.
Clarkson is not being talked about as a viable option, but he should be. Cleveland is currently the worst team in the NBA at 8-32 and the front office, led by general manager Koby Altman, will definitely be babysitting their phones to answer all calls regarding a trade.
While a guy like Kevin Love will presumably have a huge price tag during discussions, Clarkson is less likely seen as a coveted piece by the Cavaliers.
A deal could likely get done for Greg Monroe, C.J. Miles, Malachi Richardson, and a future second-round pick. It looks like it's a lot that Toronto's surrendering but in reality, it's not.
Toronto uses the three players involved in the hypothetical trade for a combined time of 30.6 minutes per contest, with Miles earning the most floor time with an average of 14.4 minutes.
The duo of Miles and Monroe serves as back-end rotation pieces, while Richardson is an unknown asset at this point. It doesn't hurt them much. Heck, it might not hurt them at all.
The Cavaliers could buy-out Monroe's contract and allow him to sign with a contender, as he serves no purpose on a rebuilding team with a logjam already at the "bigs" position.
Miles would be a nice return story for the Wine and Gold, as he played for the organization for two seasons from 2012-14.
As said above, it's not really clear what Cleveland would do with Richardson if they acquired him. He is 23 years old, however, making him worth checking into any potential.
In return, Cleveland would send Clarkson and David Nwaba.
We touched on the hot-stove offense Clarkson brings to the table. He'd be a nice fit on the second unit alongside VanVleet and would enhance the latter's playmaking abilities with a running mate that isn't afraid to take a majority of the backcourt's shots along with the criticism that comes with it.
VanVleet is a more reserved player as well, making a "fire and ice" pairing with Clarkson a sensible move for the second half of this season and possibly the future.
Nwaba is a gritty defender that would fit perfectly with the Toronto bench squad. Despite him being an okay offensive player, he'd be a nice addition for the simple fact that he doesn't slow the offense down and can add a timely bucket here and there.
With Nwaba's willingness to defend nearly anyone in the league, it gives Raptors head coach Nick Nurse some options to work with. Honestly, Nwaba would be the best defender in that second-unit, in my opinion.
Trading Clarkson would be a very tough decision because he seems to be finally turning that corner into becoming a two-way player.
However, the Cleveland Cavaliers can't really afford his contract while they're in the business of keeping their cap space freed up so that they can lock up their current young guys who will be up for new contracts in a few years.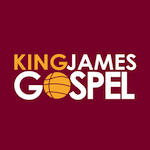 Want your voice heard? Join the King James Gospel team!
It's also imperative that their money is properly portioned out now so that they can be big-time players in free agency once they are a contending team again.