The Cleveland Cavaliers are the league's worst team right now, and that's why Tristan Thompson won't make the All-Star team.
The Cleveland Cavaliers have the league's worst record at 8-27, and while they have been more competitive since Larry Drew took over as their head coach earlier in the season, that's the reason why Tristan Thompson won't make the All-Star team. The Eastern Conference has bigs such as Joel Embiid, Giannis Antetokounmpo, Andre Drummond and Blake Griffin. While Thompson has had a heck of a season for the Wine and Gold, especially with Kevin Love only being active for the first four games due to a reported toe injury, the Cavs' inability to stay relevant doesn't translate to much of an All-Star chance for TT.
Thompson has done an outstanding job of reportedly leading the Cavaliers both vocally and by example, as he's had career-bests with 12.0 points, 11.6 rebounds, 2.1 assists and 0.8 steals per game (per Basketball Reference).
Taking that into account, the Cavs reportedly want fans to vote (via their Twitter) as much as possible for Thompson to get into the All-Star Game (h/t News 5 Cleveland's Courtney Shaw). A few weeks back, Thompson reportedly sprained his foot against the Milwaukee Bucks (per ESPN's Adrian Wojnarowski), and should be back sometime in January. Cleveland's at a loss without him.
The Cleveland Cavaliers have not been nearly as effective with Thompson sidelined, especially on the defensive end of the floor and in the hustle areas on both ends.
That's where Thompson earns his keep in this league, and as Cleveland's leader, he sets the tone with how he often uses multiple efforts to makes plays.
Thompson is currently fourth in the NBA in contested rebounds and second to only Drummond in offensive rebounds per game (both per NBA.com).
As we've also noted many times here at KJG, TT is one of the best screeners in the Association, and with that screening presence on the floor, players such as Collin Sexton, Cedi Osman, Rodney Hood and Alec Burks have a lot more room to work to get to their sweet spots against the opposing defense.
That being said, the Cavaliers' defensive rating has been at or right near the cellar of the league all season long, even with Thompson in the lineup.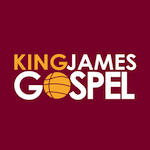 Want your voice heard? Join the King James Gospel team!
That, combined with the Cleveland Cavaliers' tanking record is the reason why there's no realistic way TT can be an All-Star this season, even if it would make a cool story post-LeBron James departure and even with the injuries the Cavs have dealt with.