The Cleveland Cavaliers have had injury added to insult this season, and their latest reported injury to Tristan Thompson will test their leadership and character.
The Cleveland Cavaliers should be grateful for how Tristan Thompson has performed this season, despite a rough set of circumstances. As our own Jackson Flickinger and Josh Friedman have noted lately, Thompson has been the "one constant" and has "emerged as a leader." For with the way everything else has transpired for the Cavs, that has to count for something, especially in the locker room. According to ESPN's Adrian Wojnarowski, Thompson "is expected to miss two to four weeks with a sprained foot," after an unfortunate landing on the floor against the Milwaukee Bucks Monday night.
That's a massive blow to Cleveland, as Thompson has posted averages of 12.0 points, 11.6 rebounds and 2.1 assists per game. Those would all be career-highs, per Basketball Reference.
With Kevin Love only playing in four games this season to this point, and then being sidelined with a reported toe injury on his left foot, Thompson has clearly taken the reins as Cleveland's leader.
More from King James Gospel
After games, TT has been the guy seemingly answering the key questions from reporters, and he's repeatedly taken the blunt of the blame for losses, even at times when it's realistically not been his fault.
Thompson is never going to be a 25.0 point-per-game-guy; that's never going to be his role. What he does do on a nightly basis in terms of rebounding well defensively, and averaging the second-most offensive rebounds per game in the NBA (per NBA.com), though, can't be replaced.
Thompson is fourth in the league in contested rebounds per game (again per NBA.com), and that skill is something that not only gets Cleveland extra possessions, but also injects life into the Cavs in general.
With their leader sidelined for a few weeks, it'll be imperative for players such as Larry Nance Jr., newcomer Jaron Blossomgame, Collin Sexton and Cedi Osman to continue to help rebound the ball so Cleveland has a chance to win games.
This kind of injury could ultimately cause the Cleveland Cavaliers to really free-fall even more, and if they don't bring similar intensity and toughness to Thompson on the interior, they'll have a really tough time.
Rodney Hood had some words to sum up the Cavs' rough season (per The Athletic's Joe Vardon) and losing Thompson probably doesn't help cure this sort of thing, either.
Nonetheless, Hood, Alec Burks, Jordan Clarkson, Nance and others will need to keep playing hard, as it's only December.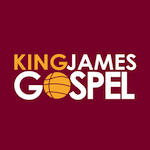 Want your voice heard? Join the King James Gospel team!
If Hood isn't enjoying the season now, imagine what the next few months might be like (if he isn't traded, anyhow). On the bright side for Thompson, when he returns, Love will be further along in his recovery from the aforementioned toe injury. We'll see what kind of effort the Cavs have in the mean time minus TT.